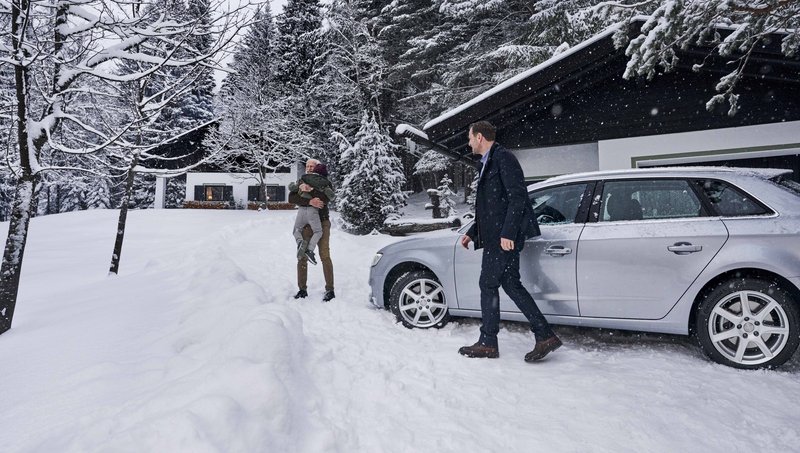 Continental with Top Rating in ADAC 2023 Winter Tire Test
Published By Continental AG [English], Mon, Sep 25, 2023 6:00 PM
---
WinterContact TS 870 ranked first with
top marks on wintry and wet roads
- Overall verdict of "good" also given to WinterContact TS 870 P
- ADAC, ÖAMTC and TCS associations tested tire sizes for midsize SUVs as well as compact cars
Hanover, September 26, 2023. In the winter tire test conducted by Germany's ADAC, the ÖAMTC in Austria and the Swiss TCS and published today, the WinterContact TS 870 from Continental, size 225/45 R 17, received the highest mark awarded by each of the automobile associations ( www.adac.de/news/winterreifen-test-2023/). It was awarded the best test mark of "good" (2.0) by the ADAC and ÖAMTC and a "highly recommended" rating by their Swiss counterpart. This meant that the winter specialist from Continental came first out of the 16 models that were tested. The WinterContact TS 870 P also earned top ratings in the test. Put through its paces in 205/60 R 16 H format, it stood out with its
good performance across all disciplines", leading to overall verdicts of "good" (2.4) and "highly recommended
. The automobile associations tested a total of 32 models of tire with the dimensions 225/45 R 17 and 205/60 R 16 H from European, Asian and American manufacturers. A VW Golf was used as the test vehicle for the size 225 tires, while a VW T-Roc was used to test the smaller tire size.
In their assessment of the WinterContact TS 870, the associations highlighted its
outstanding handling performance" first and foremost, along with an environmental footprint that is "as good as possible". "Top marks on wintry and wet roads" was the verdict. The ADAC judged the strengths of the WinterContact TS 870 to be "precise and safe properties on dry roads", "extremely safe properties on wet and wintry roads" and a "high predicted mileage". The Continental WinterContact TS 870 therefore reaffirmed the ratings obtained in last year's ADAC winter tire test, when it was likewise awarded the best mark of "good
(2.1 / 2.2) and took top spot in both size categories ( www.adac.de/rund-ums-fahrzeug/ausstattung-technik-zubehoer/rei...).
The WinterContact TS 870 P impressed the testers with
good safety reserves during sudden evasive maneuvers and a braking distance that is much better than average" as well as "extremely safe properties on wet roads
The results achieved by Continental's other brands also made good reading for the company. The Semperit SPEED-GRIP 5 achieved an overall score of "satisfactory" (2.6) in the 225/45 R 17 size category. The editorial team's verdict can be summed up as follows: "safe properties on dry roads", "good performance on wet roads" and
very high predicted mileage and low wear". The Uniroyal WinterExpert and the Barum Polaris 5 took part in the test too, with both models also being assessed as "satisfactory
The WinterContact TS 870 was developed for vehicles ranging from micro to midsize models. Sportier compact cars can also enjoy safe passage through the cold season when fitted with the winter tire from Continental. The broad product line-up comprises tires ranging from 14 to 18 inches in diameter, with aspect ratios between 40 and 70 and widths varying from 155 to 225 millimeters – including models with rim protection ribs or the XL marking for increased load-bearing capacity. The speed ratings go as high as 240 km/h (149 mph).
The WinterContact TS 870 P is the choice for larger cars with powerful engines and SUVs. It offers short braking distances, precise handling and safe driving properties on dry, wet and wintry roads. The product range includes tires from 16 to 22 inches in diameter with aspect ratios between 30 and 70 percent and widths between 205 and 325 millimeters. The WinterContact TS 870 P has been approved by various leading European vehicle manufacturers with speed ratings as high as 270 km/h (168 mph).
Spokesperson Car & Van Tires Germany
Press release distributed by Wire Association on behalf of Continental AG, on Sep 25, 2023. For more information subscribe and follow Continental AG