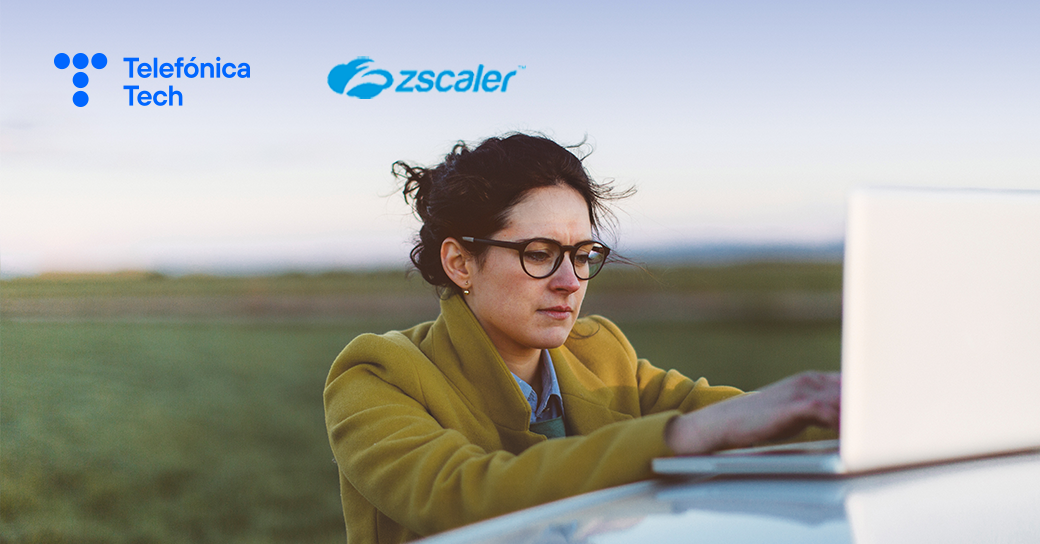 Telefonica Tech partners with Zscaler for new Security Edge offering
Published By Telefónica [English], Wed, Mar 9, 2022 3:04 AM
---
Telefónica Tech, Telefónica's digital business unit, and ZscalerTM, leader in cloud security, join forces to empower Telefónica Tech's Security Edge service. Security Edge is Telefónica Tech's service that consolidates SASE security functions –SSE, Security Service Edge–, offered from the cloud with security management provided from its global SOCs. The service offers enterprises a modern security model to meet the new security challenges of digital businesses that arise as a result of new hybrid architectures and employees accessing corporate applications in multi-cloud environments and the datacenter working from remote locations.
The solution incorporated into Telefónica Tech's offer implements comprehensive security for the digital enterprise built on a Zero Trust model linked to the corporate user identity with continuous risk assessment to ensure the best protection of corporate resources. All this contributes to improving the control and overall security posture of the enterprise in a digital and hybrid context.
The managed security offering Security Edge is powered by the Zscaler Zero Trust ExchangeTM, a cloud-based security platform that is distributed across 150 datacenters worldwide. The Zero Trust Exchange analyzes more than 200 billion daily transactions, extracting over 300 trillion signals which provides unmatched visibility, access control and data security to enterprise data at scale. Telefónica Tech customers benefit from gaining improved control of all data streams in a single consolidated view.
Telefónica Tech's Security Edge service help customers accelerate cloud adoption and hybrid working strategies and boosting productivity by offering a secure, scalable and flexible approach to today's modern security challenges for users, applications and devices over any network or in any location. Zscaler Internet Access™ (ZIA) secures Internet based traffic with a comprehensive range of security services.
Alberto Sempere, Director of Cybersecurity  Products & Technology at Telefónica Tech, says: "Incorporating Zscaler's Zero Trust Exchange platform in our new Security Edge service permits Telefónica Tech to reinforce its leading position as MSSP bringing tangible value for our customers in their digital journey. Our managed security service combines our recognized in-house security expertise and Zscaler's leading technology".
"We are excited to be the partner of choice for Telefónica Tech to launch their Security Edge offering as a managed service powered by the Zscaler Zero Trust Exchange", comments Jim Ortbals, Senior Director Global Distribution & Service Provider Sales at Zscaler. "Our business has grown together over the last few years as security on the foundation of Zero Trust is now perceived as the enabler of digital change at C-level audiences".
Press release distributed by Wire Association on behalf of Telefónica, on Mar 9, 2022. For more information subscribe and follow Telefónica