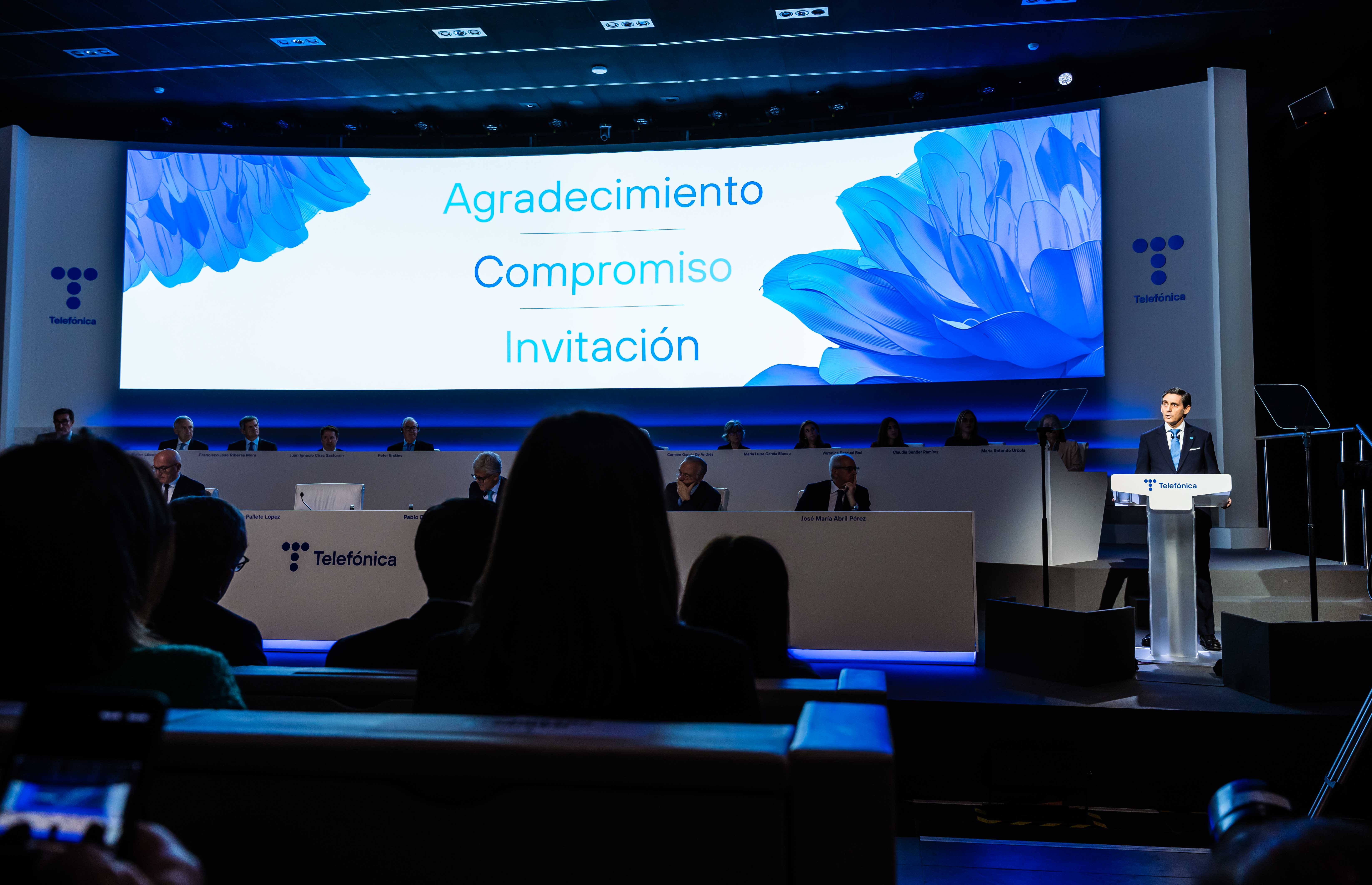 Telefónica's shareholders give overwhelming support to all the proposals brought before the AGM by the Board
Published By Telefónica [English], Fri, Mar 31, 2023 5:27 AM
---
• All proposals on the agenda proposed by the Board of Directors obtained a strong support, including the new remuneration policy, shareholders' remuneration, and the approval of the annual accounts and the management of the Board of Directors.
· The AGM approved the shareholders' remuneration, a full cash dividend of 0.30 euros to be distributed during 2023 in two payments of 0.15 euros, and the cancellation of shares representing 0.43% of the share capital held as treasury stock.
· "We have spent seven years imagining and creating a new company, just as the pioneers of Telefónica did," said the company's Chairman, José María Álvarez-Pallete, in his speech to shareholders.
· The company's chairman pointed out that in the last seven years Telefónica has allocated 17,300 million euros to shareholder remuneration, invested more than 55,000 million, obtained more than 21,700 million in net profit and generated more than 32,000 million in free cash flow.
·Telefónica's chairman reinforced the Group's commitment "to defend what is fair", since the company "builds networks for everyone, not just for a few", and insisted that "a new world requires new rules".
·José María Álvarez-Pallete stressed that in this new era "collaboration is the solution to the many uncertainties it presents" and that "Europe must take its rightful space and recover its digital autonomy". "It is Telefónica's time. It is our time", he concluded.
The post Telefónica's shareholders give overwhelming support to all the proposals brought before the AGM by the Board appeared first on Telefónica.
Press release distributed by Wire Association on behalf of Telefónica, on Mar 31, 2023. For more information subscribe and follow Telefónica